Waht we Produce
From material to design,you can have all the possibilities with TOPKIDSPLAY®
Services
Why Us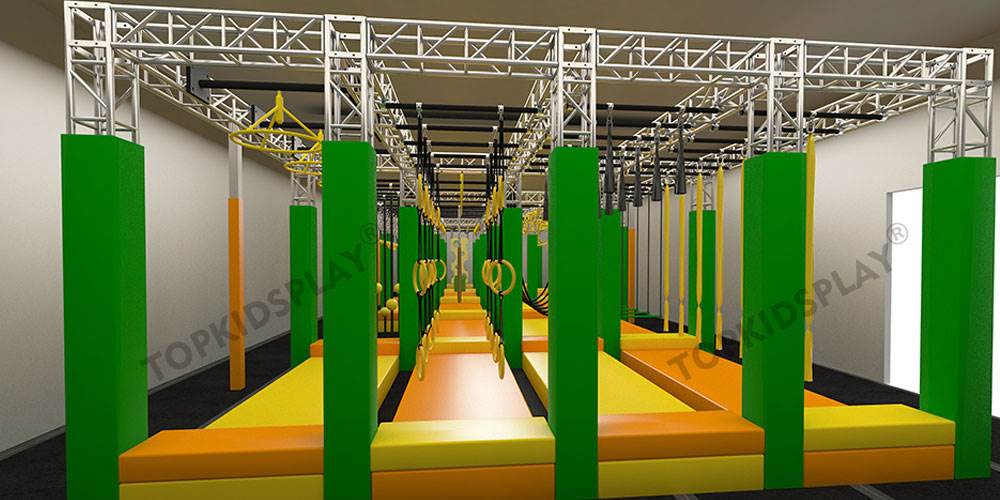 CUSTOM DESIGN
Design team in TOPKIDSPLAY® will help you develop your ninja warrior course layout with your budget,obstacles and age group. No matter the size of your space, we can design a course to meet your demands. We offer a variety of course layouts for standard, elevated, or multi-story Ninja structures.
More >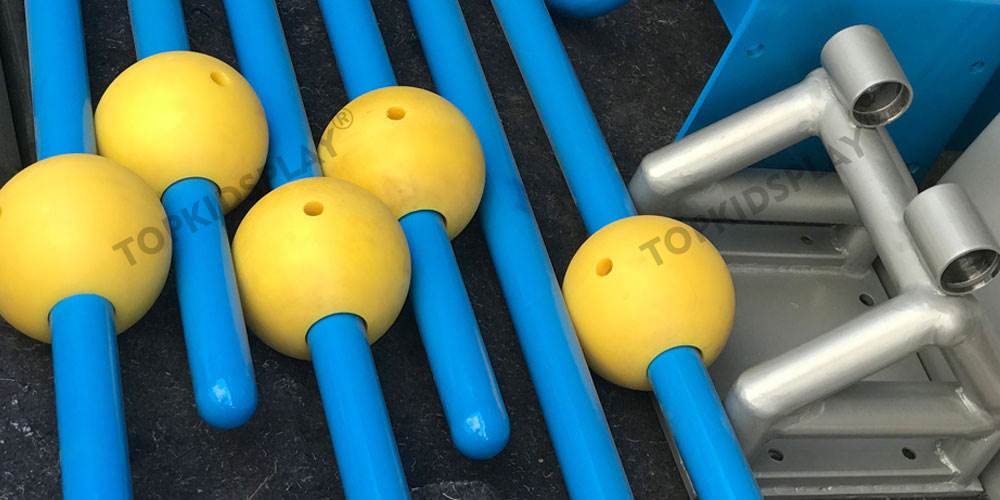 Quality You Can Feel
TOPKIDSPLAY® is always striving to find the high quality materials to offer maximum safety and minimum maintenance. Because we believe quality makes business longer. Our ninja warrior course has passed ASTM standard in North America and TUV standard in European countries. For example, the clamp in many of our activities has TUV certified which can bear 500KGS/1100lbs loading weight to ensure the course is strong and safe to play.
More >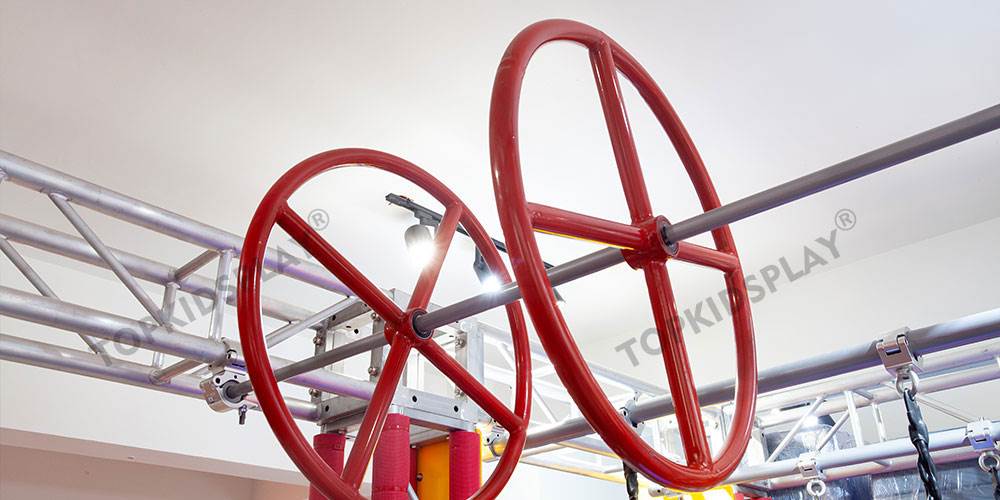 COMPETITIVE PRICE
Because of our experience within the trampoline park and indoor playground industry, we were already using many of the components seen within the ninja warrior course including column padding, floor padding, foam cubes, netting, and custom metal frames. Plus we have much lower labor and raw material cost in China comparing with USA. So we can offer you competitive price to reduce your whole project budget.
More >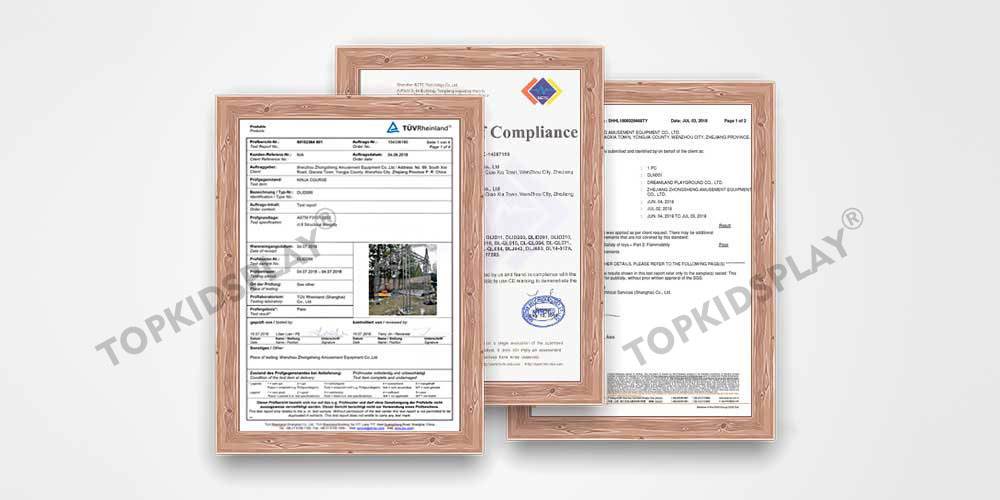 Certifications
Safety and quality has always been TOPKIDSPLAY highest priority. TOPKIDSPLAY® design and manufacture ninja warrior course to meet applicable ASTM in North America and TUV in Europe safety standards. TOPKIDSPLAY® is the first one in China to pass the ASTM and TUV certifications for ninja warrior course. Ninja warrior course performed at TOPKIDSPLAY® is complied with all relevant safety standards.
More >
What Our Customers Say
Patient, professional and fast with good service
We have been worked with Simona and the team at TOPKIDSPLAY® since 2014 from our first park till our franchise brand park. We have selected several suppliers at first but we finally choose TOPKIDSPLAY® because of their patient, professional and fast with good service...
--Top brand park in Australia
We are very interested in using your group for future projects
It was great meeting Nora and Simona in Orlando. We appreciate them spending time with us going over the details of the parks. We are very interested in using your group for future projects. We currently have 5 parks in production once everyone saw the ninja course you supplied for Vicki everyone is interested in using you for ninja courses...
--Top brand park in USA
They are improving all the time
Introduced by one of my friend, I began to know Nora and TOPKIDSPLAY®. She is very responsible for all my details in every park. Although there will be some problems at first, they will solve together with me. I sell all of their products in Poland. When I check their equipment every time, I will be surprised again. Because they are improving all the time to become better and better. I would like to work together and grow with this kind of team...
--Distributor in Poland
Interested in discussing your ninja warrior course project?
Get in Touch