What Makes Us difference
From design,production,shipping and installation,you can have all the possiblities with TOPKIDSPLAY®.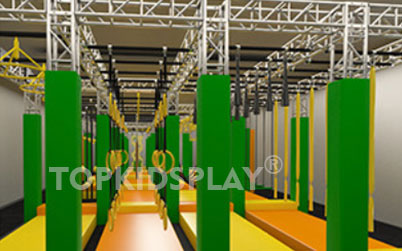 CUSTOM DESIGN
Design team in TOPKIDSPLAY® will help you develop your ninja warrior course layout with your budget, obstacles and age group. No matter the size of your space, we can design a course to meet your demands. We offer a variety of course layouts for standard, elevated, or multi-story ninja warrior course. We share ideas together with our clients to come up with a perfect customized design.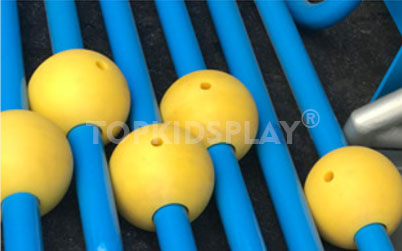 QUALITY YOU CAN FEEL
TOPKIDSPLAY® is always striving to find the high quality materials to offer maximum safety and minimum maintenance. Because we believe quality makes business longer. Our ninja warrior course has passed ASTM standard in North America and TUV standard in European countries. For example, the clamp in many of our activities has TUV certified which can bear 500KGS/1100lbs loading weight to ensure the course is strong and safe to play.
COMPETITIVE PRICE
Because of our experience within the trampoline park and indoor playground industry, we were already using many of the components seen within the ninja warrior course including column padding, floor padding, foam cubes, netting, and custom metal frames. Plus we have much lower labor and raw material cost in China comparing with USA. So we can offer you competitive price to reduce your whole project budget.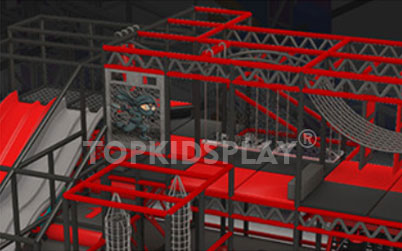 Certifications
Safety and quality has always been TOPKIDSPLAY® highest priority. TOPKIDSPLAY® design and manufacture ninja warrior course to meet applicable ASTM in North America and TUV in Europe safety standards. TOPKIDSPLAY® is the first one in China to pass the ASTM and TUV certifications for ninja warrior course. Ninja warrior course performed at TOPKIDSPLAY® is complied with all relevant safety standards.
Why Choose TOPKIDSPLAY® As Your Supplier?
Our Core Value:
HONESTY
EFFICIENCY
CREATIVITY
COOPERATION
MEET US IN THE EXHIBITIONS