Product Description:
Name:Wholesale non-slip multi-color EVA foam floor mat
Model No.: ZSEM001
Size: 100 * 100 * 2 cm
Material: EVA Foam
Features: EVA is the copolymer of ethylene and vinyl acetate.
The weight percent vinyl acetate usually varies from 10 to 40%, with the remainder being ethylene.
EVA has little or no smell.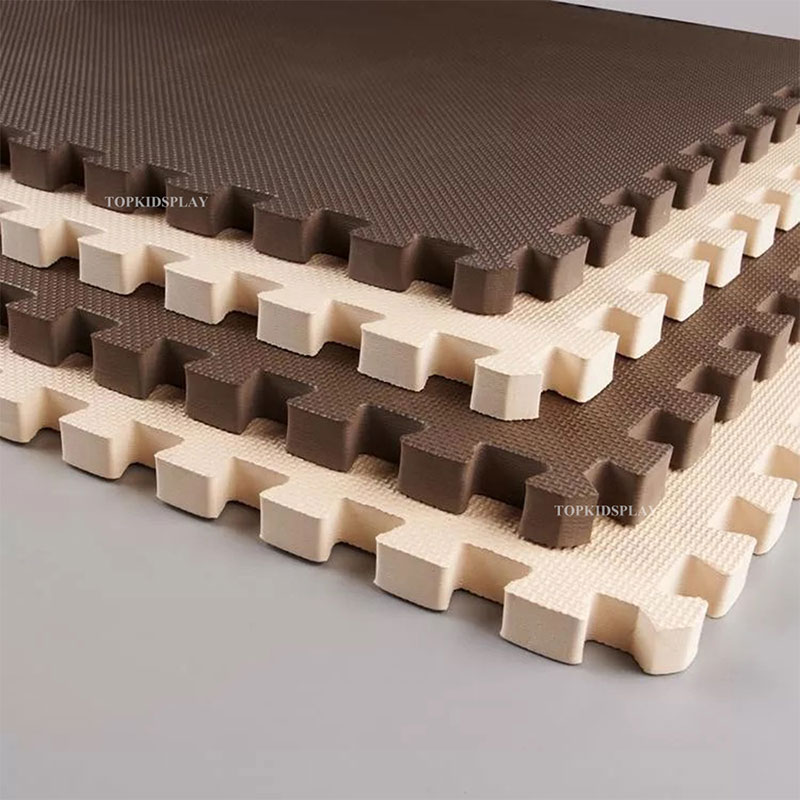 Characteristics: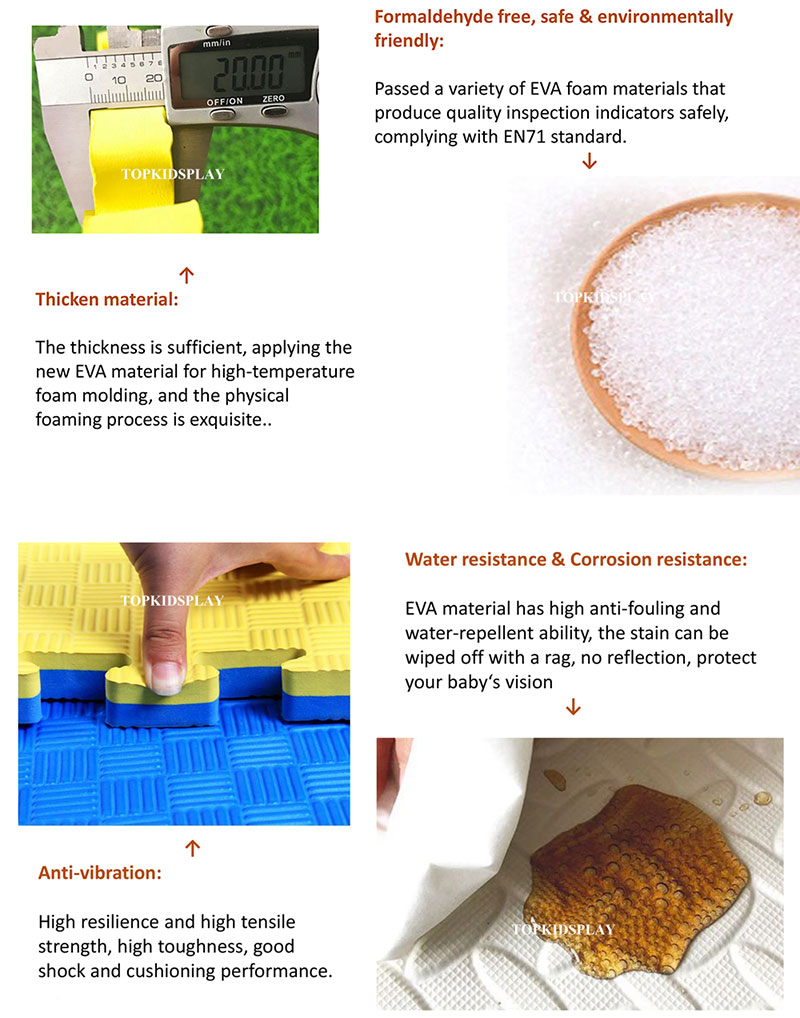 Application:
We are not merely a supplier of your play equipment; we are a business partner of yours. We support you in building and operating your playground business, from market research, cost and profit projection, site selection, custom design, manufacturing, to continued services after installation.