Size:15.10m*8.7m*3.5m
Country: Germany
Component Specification: Truss Structure, Floating Doors, U-rope walk, Cargo Tube Net, Climbing Wall, Vertical Rock Climbing
Manufacturer Brand: TOPKIDSPLAY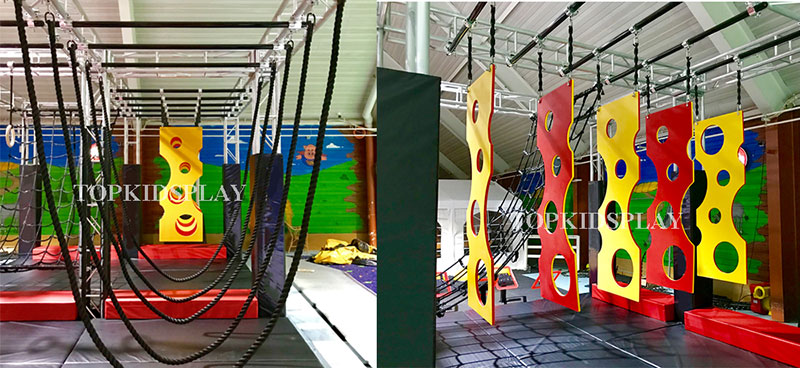 There are a variety of projects in TOPKIDSPLAY Ninja Warrior, and the project mainly has functions such as floating doors, cargo tube net,climbing wall, U-rope walk, vertical rock climbing and so on. Playing Ninja Warrior needs a comprehensive cooperation of hands, feet, eyes and body. Therefore, it has great benefits for children promoting physical development.