Size: 24.9 * 3.8 * 3.5 m (81.69 *14.46 * 11.48 ft.)
Country: KUWAIT
Components: Truss Structure, Pipe Covers, Landing Mats, Ending Platform, Warped Wall and other Ninja Course Obstacles
Manufacturer Brand: TOPKIDSPLAY
This Ninja Course project is for our Kuwait client, and he wants to make an indoor park for both kids and adults, and his targeted ninja course size is 24.9 * 3.8 * 3.5 m (81.69 *14.46 * 11.48 ft.). He chose some interested ninja course obstacles after sending him our ninja course obstacle list. And then we make a custom ninja course design as per his requirements accordingly.
For this set, it's our engineer to help him to make the installation. And now the installation had been finished already.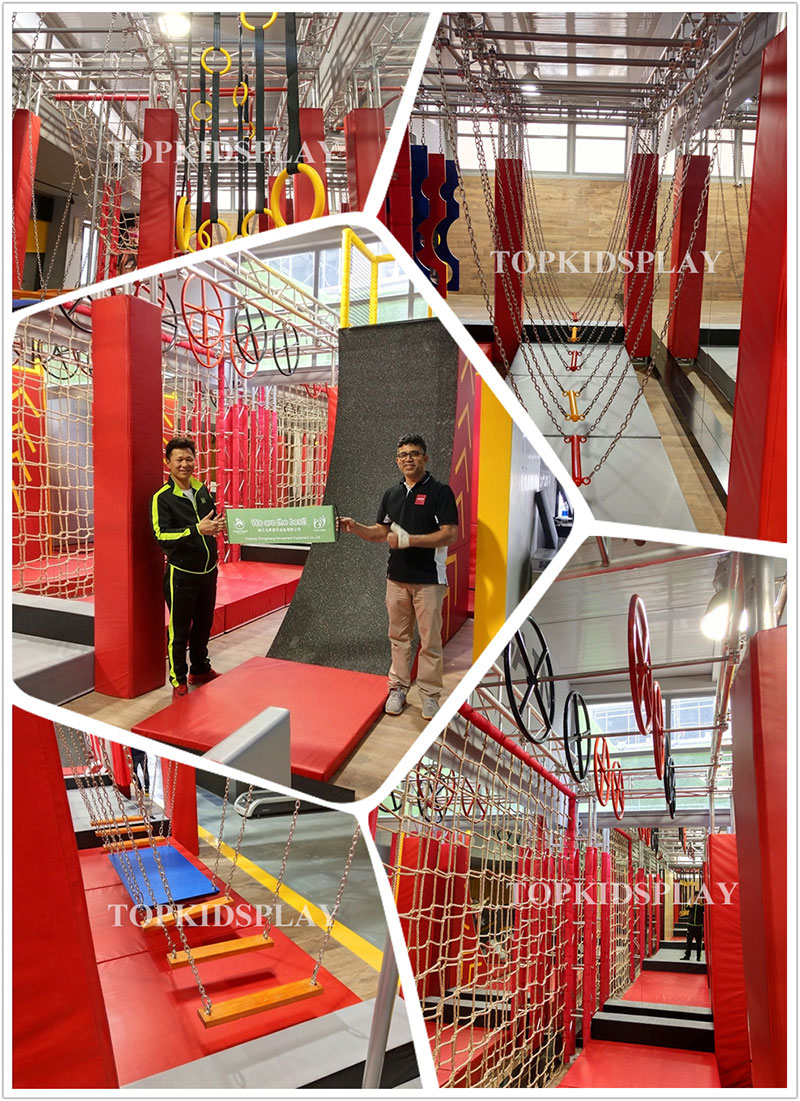 For expressing their appreciation for our installers, the client also awarded him a certificate.