Ninja Warrior Course, is one of the most popular game projects in the trampoline park, originated in the famous American television program "American ninja warrior". And it's a whole new way to challenge your balance, power and agility. Challengers accomplish these challenges and improve their overall capabilities, which is suitable for both adults and kids to participate.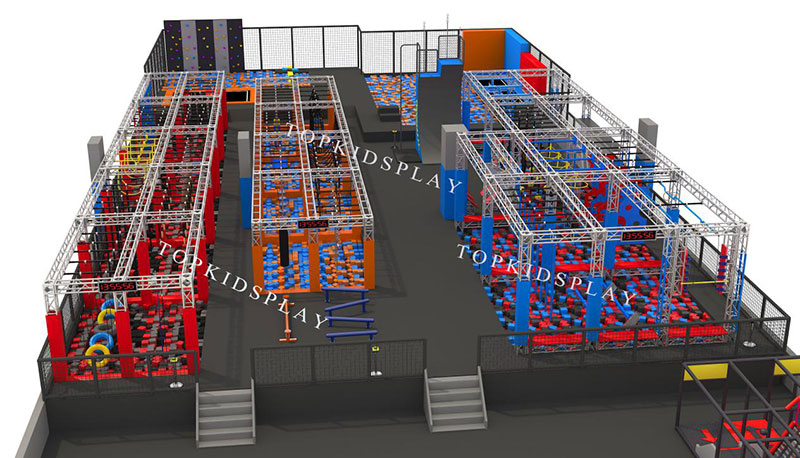 Playing Ninja Road requires mobilizing all parts of the body to coordinate operations, which needs a comprehensive cooperation of hands, feet, eyes and body. Therefore, it has great benefits for children promoting physical development. At the same time, it enables children to explore the environment and satisfy their curiosity.
Besides, there are a variety of projects in Ninja Course, and the project mainly has functions such as floating bridge, horizontal cargo net, ring slide, balance log and bar hops, U-rope walk, warped walls and so on. TOPKIDSPLAY as a manufacturer of ninja warrior course, is professional to serve you.