There is a theory about why the ninja course is so popular. "It has a broad audience because it is something that touches us in a childlike manner, in a place where we all were young and used to jump off of jungle gyms and build little forts on the couch and jump from couch to couch."
The young children dancing through Floating Steps and sprinting up the Warped Wall. Though this probably will always be a niche sport, it is the sport that we need: a pastime that embodies our values of inclusivity, individualism, and hope. It teaches us, to paraphrase Robert Browning, that an athlete's reach should exceed their grasp.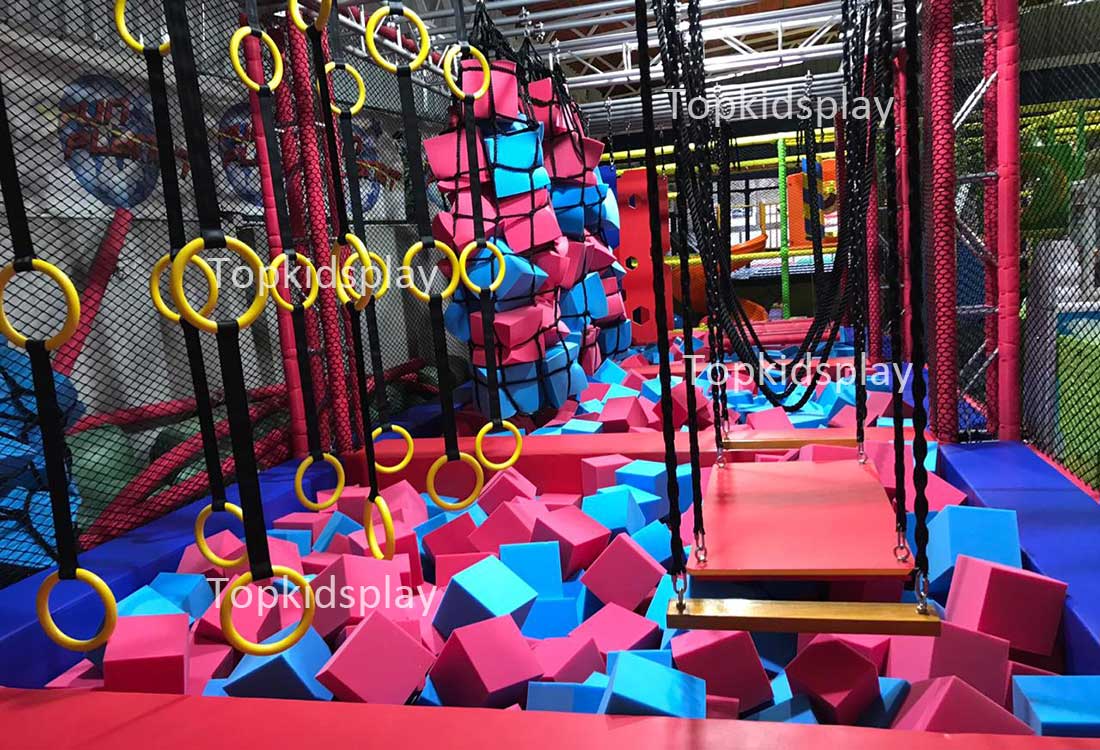 More and more ninja course have been built in the world,some are used as gyms for ninja fans to work out, while others are kept in their yards for children to play in. In general, ninja warrior is becoming a national fitness movement.
No matter what form of ninja course you want to build,TOPKIDSPLAY can not only supply you custom ninja warrior equipment with one-stop service including free design, production, shipping and installation, but also can give you some suggestion during your whole business progress.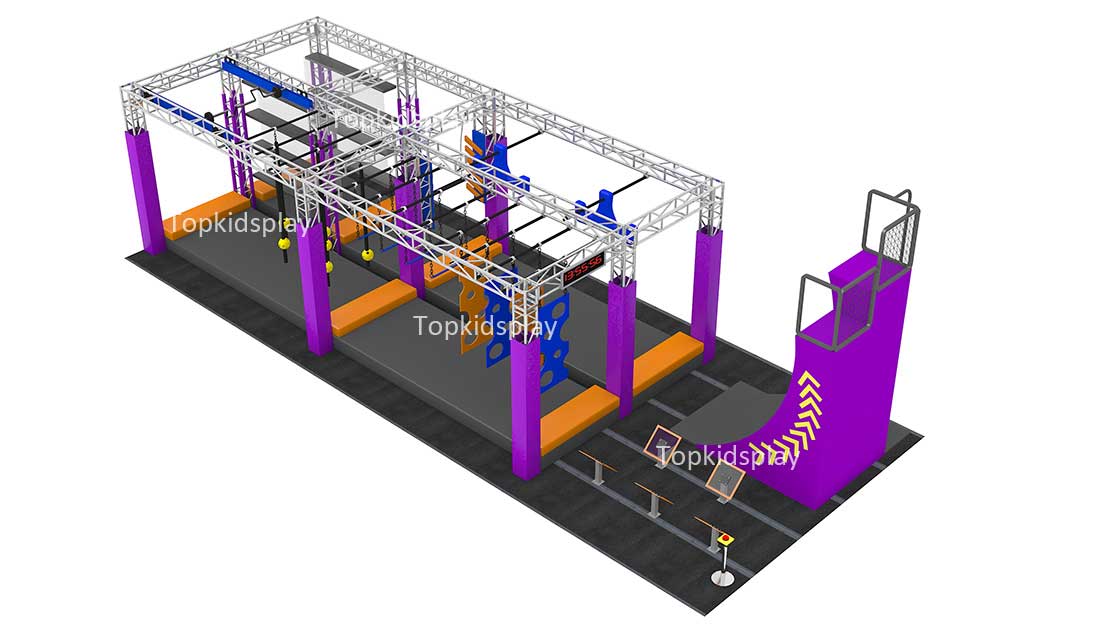 Ninja Course can challenge and improve the strength, endurance, coordination, agility and balance of both children and adults.
Ground floor ninja course is very common use in gym for different age groups. They are designed to put landing mat underneath the ninja course obstacles for preventing players to getting hurt during the playing process.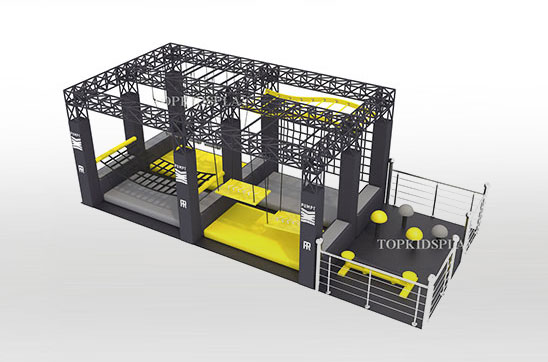 A multi-level ninja course normally has two stories with more obstacles to make full use of your area. Players can climb to the second level by steps or cargo net,so the site utilization can be maximized. It can be covered by safety net or safety podium. It is much more interesting and challenging.