Last week, the THEME PARK EXPO VIETNAM was abuzz with industry professionals, and amidst them, Topkidsplay made a lasting impression. As the event concluded, Topkidsplay's team returned, enriched with global interactions, collaborations, and a reaffirmed vision for the future.
The expo, drawing attendees from various countries, provided Topkidsplay with a golden opportunity to deepen connections and explore fresh partnerships. Engaging dialogues were held, potential collaborations explored, and the foundation for future business endeavors was solidified.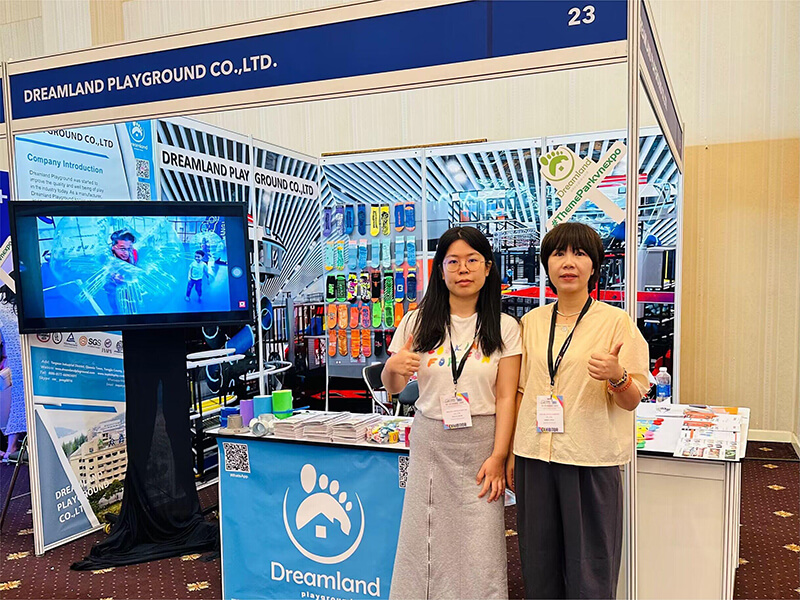 A highlight for many was Topkidsplay's booth, where designs met reality. The display showcased the company's prowess in translating innovative concepts into tangible, high-quality playground equipment. Furthermore, Topkidsplay's representatives meticulously detailed the company's bespoke services and projects to every keen visitor.
As Topkidsplay looks back at the expo, the team cherishes the connections made and the platform's potential to introduce the company to a broader audience further. The anticipation is already building for the next meeting, and until then, Topkidsplay continues its legacy of creating dream-like playgrounds for all.