Size: 21.5*25.6*4m (70.5*84*13.2ft)
Country: Israel
Project inside: Traverse Hanging Spikes, Soft Steps, Warp Wall, Punchwall, Wipe Out Devil Twister, etc.
Manufacturer: TOPKIDSPLAY
Ninja course is not just for the kiddos!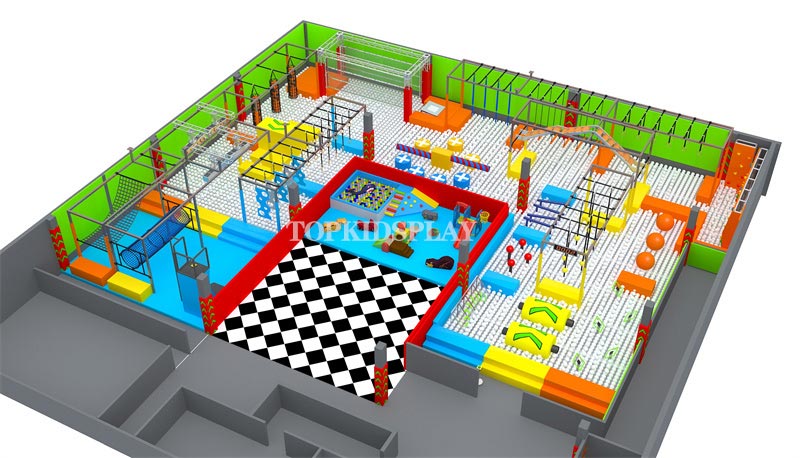 Topkidsplay recently designed & produced another successful ninja course for one of its clients in Israel. All our client's suggested attractions such as traverse spikes, wipe out, & soft steps, were covered in this 100 sqm project. Unlike our clients, if you also want your favorite obstacle course supplies and games for your next event then we can help you to achieve your project goals.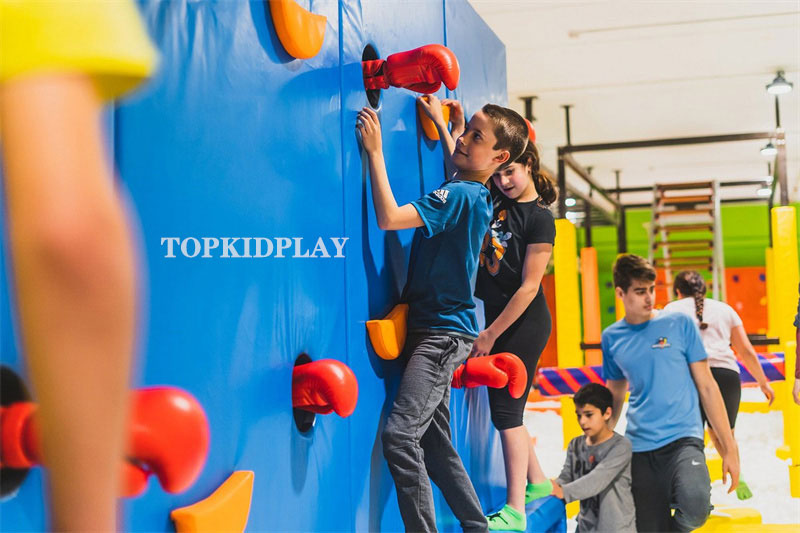 Obstacle course supplies provide fun play not only for kids but adults who can also experience the joys of fun. Because ninja course fun is not limited to specific ages. Thus, ninja courses bring different & versatile competitions for different ages. This playground is also designed with a competitive vision where almost 20 kids will join and the winner will be awarded a VIP card. Therefore, obstacle course supplies are a great option for those kids who want to try new competitions. Thus, these obstacle course supplies can be used in many different competitive settings, from the playground to the beach.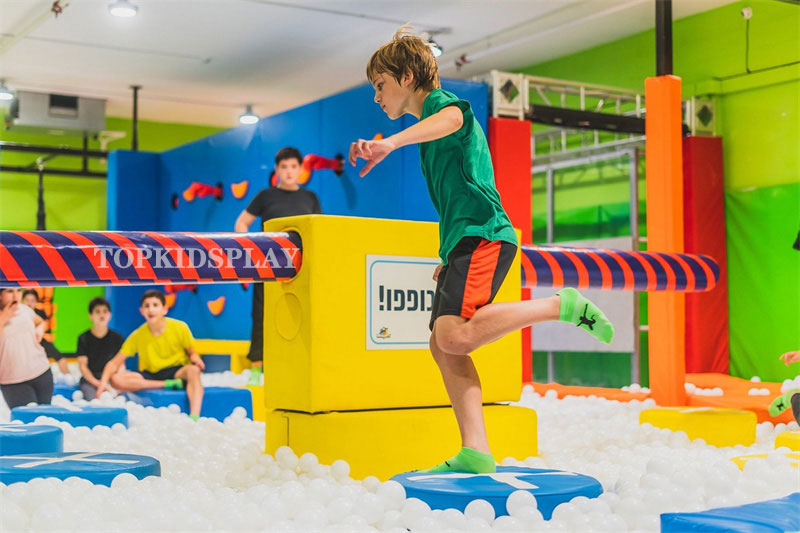 Wipe out is the game that boosts competitive skills and lets the kids stay a long time in the wipe out hilarious competition. Its enclosed area compels the kids to do duckling or jumping or any other steps to avoid the bar hitting. There is another competition based game that is punch wall which is used to increase the competition level of kids. The squad that crosses the beam first wins. To help both teams cross safely and prevent them from slipping off the wall and hitting their heads, straps are hung from the wall at strategic locations.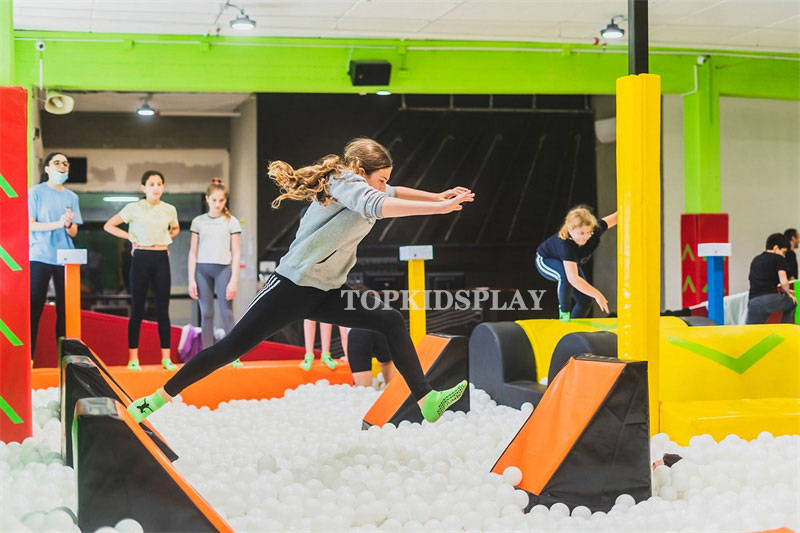 Obstacle course supplies like soft steps include mini ninja elevated obstacles that are great ways for your bitty kiddos to learn new steps while with great safety measures. Soft steps based ninja series include a vast range of soft sponge based items like ball pits, soft stairs, soft climbing, and other soft steps. All ball pits are designed with bright & compelling colors (like red, yellow, green, and blue, etc) that catch the kids' attention and enhance competitive skills. For older kids, ground floor & multi-level ninja course obstacles are designed where they can play tough ninja obstacles to test their strength.