Size: 14.7*13.5m
Country: Thailand
Project inside: Warped Wall, U-Ropes, Rope Swing to Cargo Net/Net and Rope, Cargo Tube Net with cubes, Floating Bridge, Climbing Wall, Advanced Doors, etc.
Manufacturer: TOPKIDSPLAY
Get ready, Thailand! TopKidsPlay has unleashed a new adrenaline-packed experience for thrill-seekers and challenge enthusiasts. Presenting our latest project – the Parkour Course Gym. Designed with a dynamic combination of fierce orange and sleek black, this parkour course gym promises an unparalleled athletic adventure.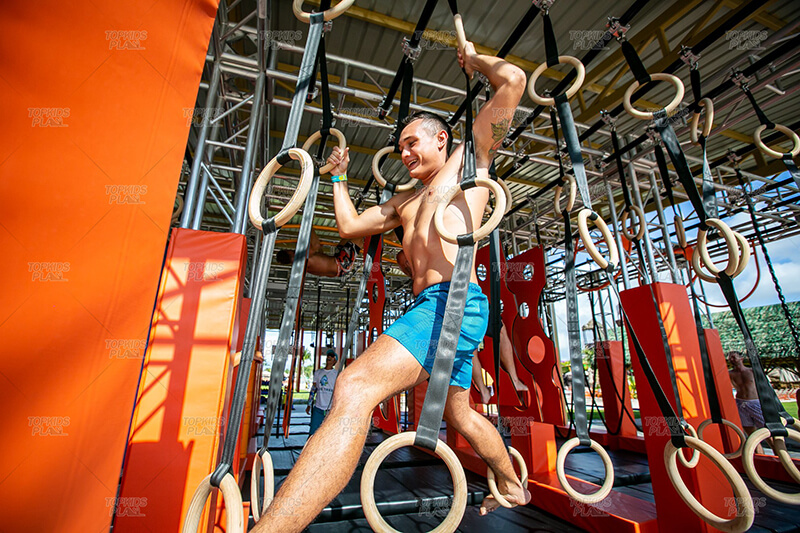 Test your agility with the Warped Wall, or challenge your strength on the U-Ropes. Dive into the unexpected with our Rope Swing leading to the intricate Cargo Net or navigate through the Net and Rope challenge. For those seeking an elevated challenge, our Cargo Tube Net with cubes offers a test of balance and dexterity. Venture across the Floating Bridge or scale new heights on the Climbing Wall.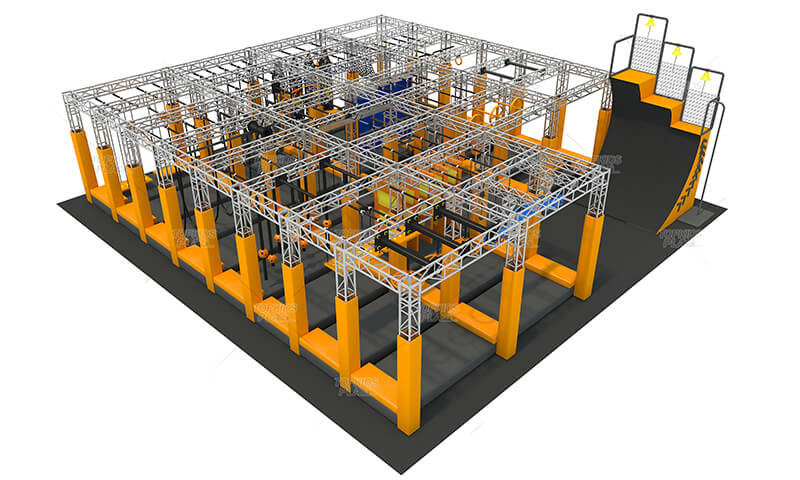 This parkour course gym offers a variety of options to test your limitations, whether you're an experienced athlete or a beginning enthusiast. Every obstacle has been meticulously crafted to ensure safety while maximizing the thrill.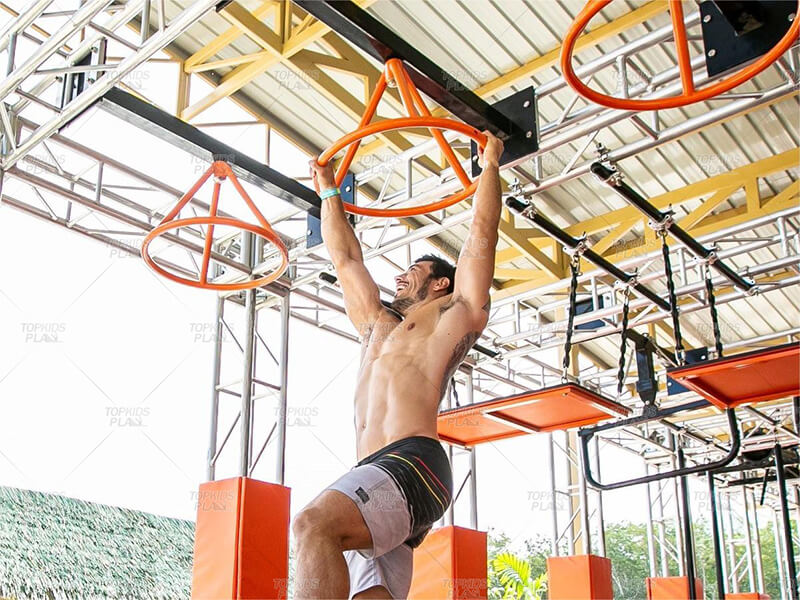 At TopKidsPlay, we're not just about creating a parkour course gym; we're about crafting experiences. Our expertise in tailoring diverse play solutions speaks for itself. So, if you're envisioning a specific play space or looking to customize your very own adrenaline arena, we can get you covered.
Dare to dream, dare to leap, and let TopKidsPlay bring your vision to life. Contact us today for bespoke solutions that redefine play!