Size: 56*28*16FT
Country: United States
Project inside: U-Ropes, Bridge-PE Board, Hanging Spikes, Flying Rings, Cargo Tube Net, Cheese Doors, Foam pit, Steps-PE board, ascending Island Hops, etc.
Manufacturer: TOPKIDSPLAY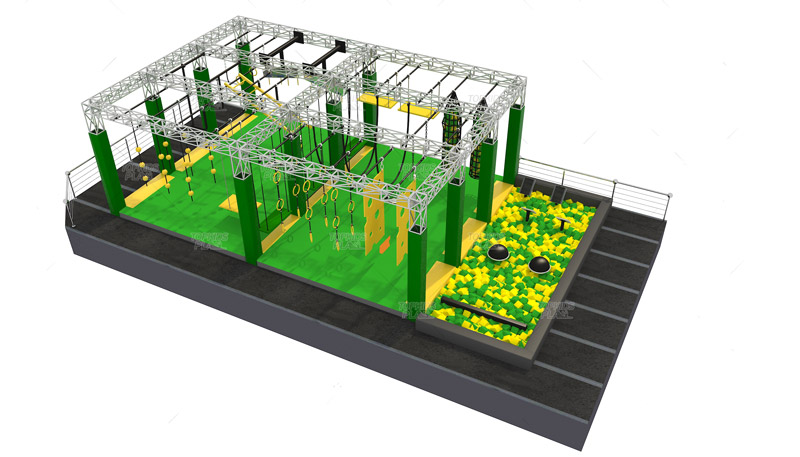 In the realm of Indoor Ninja Gym, innovation and vitality are key, and TopKidsPlay's latest project epitomizes both. Nestled in the heart of the United States, we proudly introduce our state-of-the-art Indoor Ninja Gym – a fusion of modern design, vibrant aesthetics, and exhilarating challenges.
Donning an eye-catching palette of yellow and green, the facility radiates youthful exuberance. The meticulously curated obstacles are crafted to both challenge and entertain. Participants can navigate the U-Ropes, balance across the Unstable Bridge-PE Board, and tackle the Traverse Hanging Spikes. Dive into the Sea of Poles with balls or challenge yourself with the Sea of Multiple Rings. The Flying Rings promises a test of agility, while the Cargo Tube Net with cubes and the Cheese Doors present unique hurdles. For those looking for a soft landing, the Foam pit awaits, accompanied by the innovative Steps - PE board and the ascending Island Hops.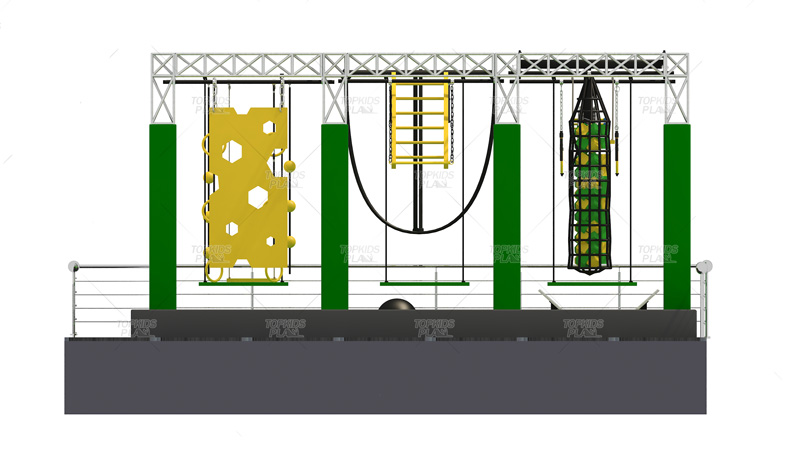 TopKidsPlay remains steadfast in its commitment to delivering unparalleled experiences. Our projects are tales of enjoyment, accuracy, and play, not just gyms. This brand-new Indoor Ninja Gym is evidence of our commitment and skill.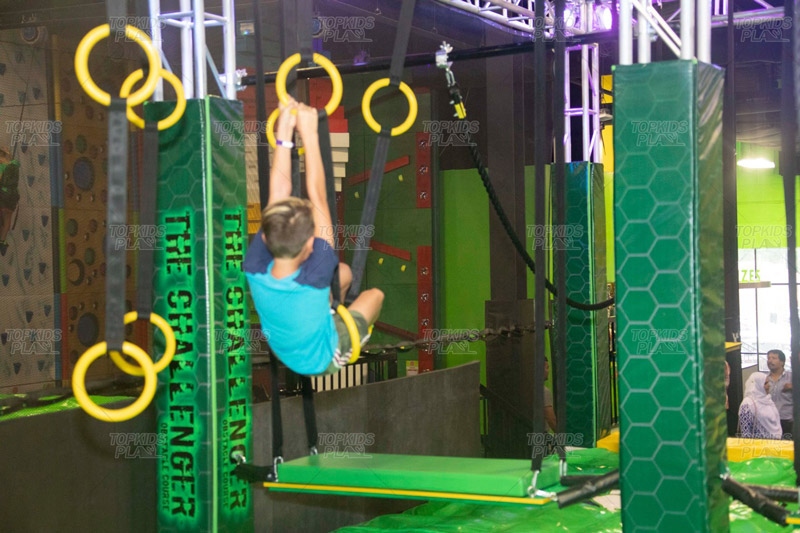 We envision spaces where dreams and reality merge, and with this new facility, we've turned that vision into tangible form. As we continue to redefine the standards of indoor play, we invite businesses and enthusiasts alike to collaborate with us. If you're inspired to craft a unique play haven of your own, TopKidsPlay is at your service, ready to customize the perfect Indoor Ninja Gym for your community. Reach out, and let's create wonders together!