Indoor playground Manufacturer TOPKIDSPLAY is set to showcase their innovative designs at the Dubai Entertainment Amusement & Leisure Exhibition, will be held from March 14 to 16, 2023 at booth number 1-A29.
The company's unique and fun ninja course has captured the hearts of people all over the world, and their Ninja warrior course offers a fun and engaging way to work out. In recent years, the popularity of ninja warrior training has skyrocketed, with many families choosing to incorporate it into their entertainment activities and in public places such as trampoline parks and family entertainment centers.
TOPKIDSPLAY has been at the forefront of this trend, with their high-quality designs and constructions earning praise and admiration from customers across World. The company's booth at the Dubai exhibition will showcase their latest innovations and designs, giving visitors a taste of what their courses can offer.
"We're thrilled to be participating in the Dubai exhibition this year," the Operating Manager Sinmona said. "We believe that our courses offer a unique and fun way to stay active and healthy, and we're excited to share that with visitors to the exhibition."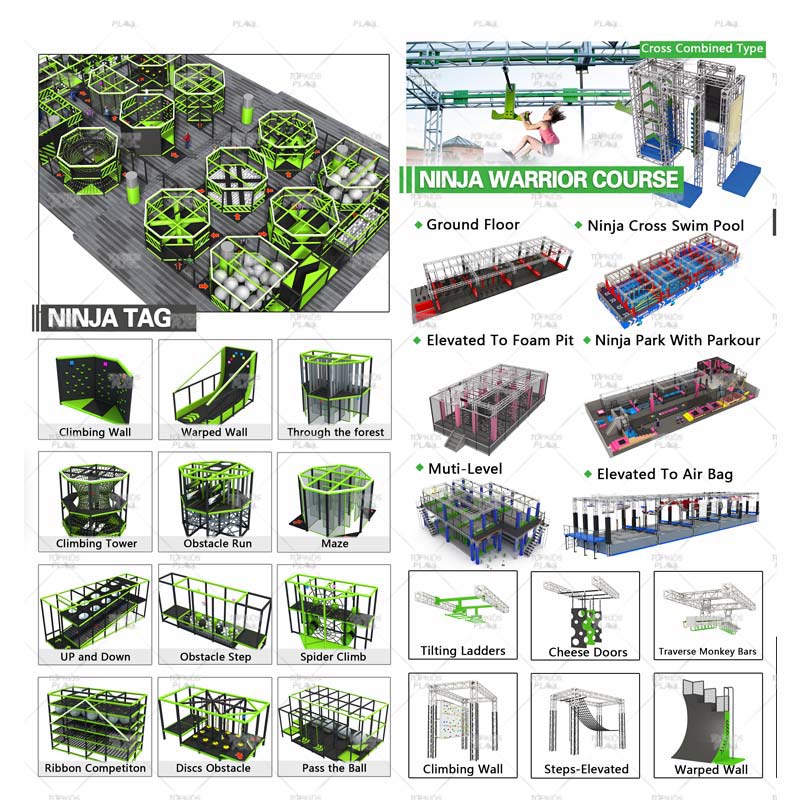 With an impressive portfolio of successful ninja warrior projects under their belt, Ninja Warrior Course is poised to take the Dubai exhibition by storm. Their booth, located at booth number 1-A29, is sure to be a must-see destination for anyone interested in fitness and entertainment.
"We can't wait to show people what we've been working on," added the spokesperson. "Our team is passionate about what we do, and we believe that our courses are the perfect way to combine fitness, fun, and adventure. "